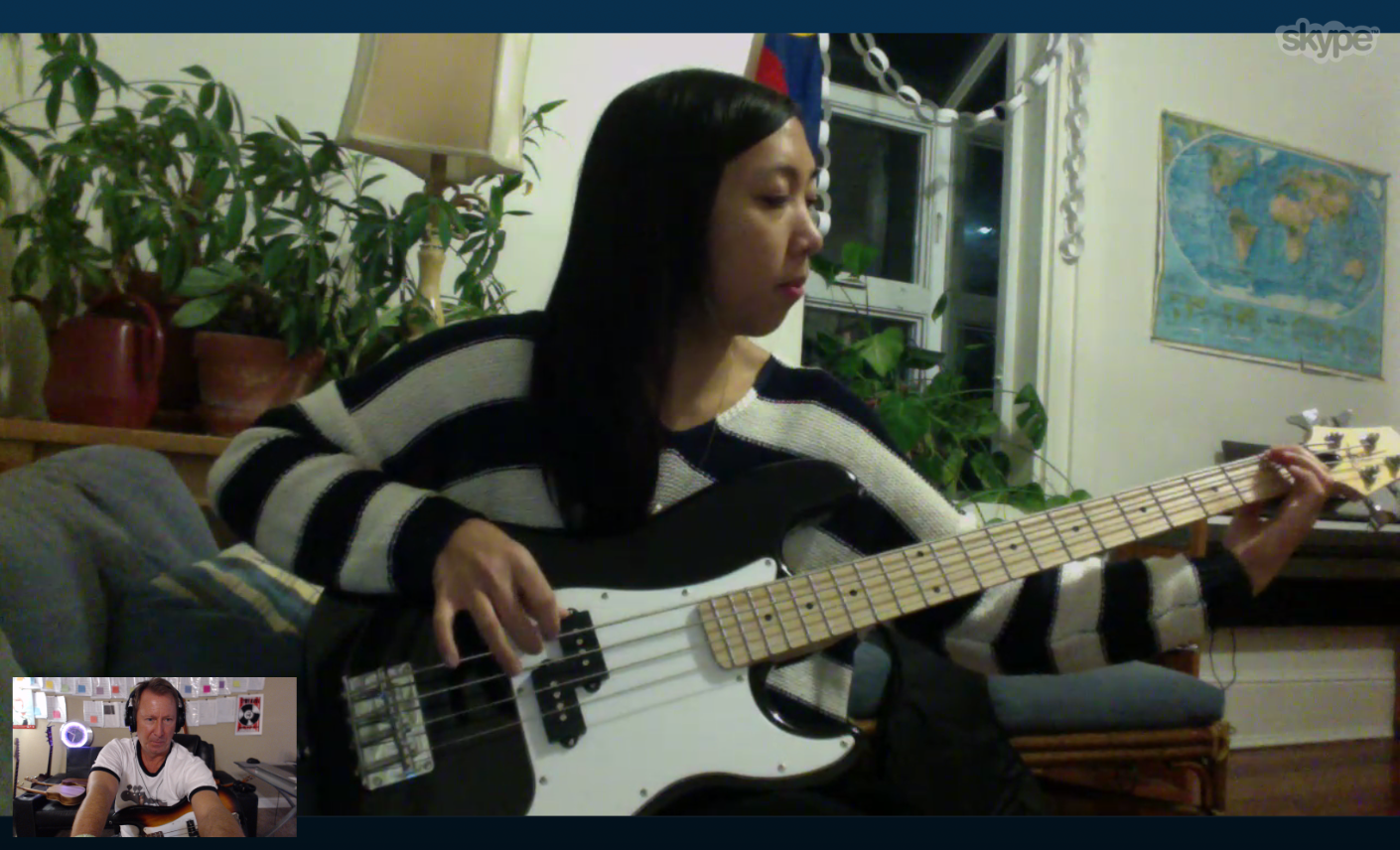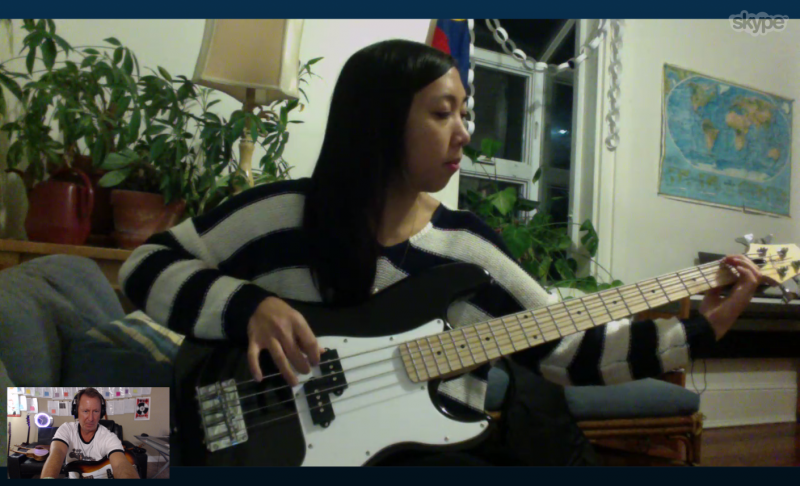 Are you looking for online bass lessons?
Jeffrey Thomas is teaching Skype bass lessons, bringing over 24 years of teaching experience to the internet. Bass guitar lessons on Skype allow the student to learn from the comfort of their home or office.  The online bass lessons are at the students pace and work just as in person bass lessons would but without the hassle of driving to a music studio or store. All that is needed for webcam bass lessons is a highspeed internet connection, a computer capable of running audio and video from a webcam. The lesson also require Skype or Google Hangout to be installed and functioning on the students computer. Jeff is happy to help with any technical questions to make sure all the camera, computer and software setting are optimized to insure a great learning experience.
Flexible Skype bass lessons
Skype bass lessons fit your busy lifestyle. Lesson scheduling is flexible and allows the student to set a regular weekly time spot, schedule lessons every other week or just pay for one lesson at a time. Taking Skype bass lessons allows you to learn in the comfort of your own space while improving your skills.  Begging to advanced students are accepted focusing on a wide spectrum of bass playing techniques, note reading, music theory and improvisation as well as multiple styles and genres.  Learn funk bass, jazz bass, punk bass, blues bass, rock bass, country bass, pop bass, RnB bass etc…
Jeff's way of teaching bass online is working great for students around the world.  Jeff also let's the student choose the music they would like to learn to keep things fun and engaging.  To set up your free Skype bass lesson just fill out the Schedule A Free Lesson form or send a message through the Contact Page.  Jeff will respond quickly and in most cases your online bass lesson can be arranged the same day.
Bass lessons that work!
All written content for your bass lesson is done ahead of time by Jeff and emailed to you before lesson time.  This allows the complete lesson to be hands on and focused on the details of playing. Take a look at Jeff's archived video bass lessons, YouTube bass lessons and online bass tabs to get an idea for the things that you can learn and the amount of work he puts into teaching. When you are ready to schedule your first free Skype bass lesson with Jeff, head on over to the Scheduling page.
Testimonials
Share This Story, Choose Your Platform!