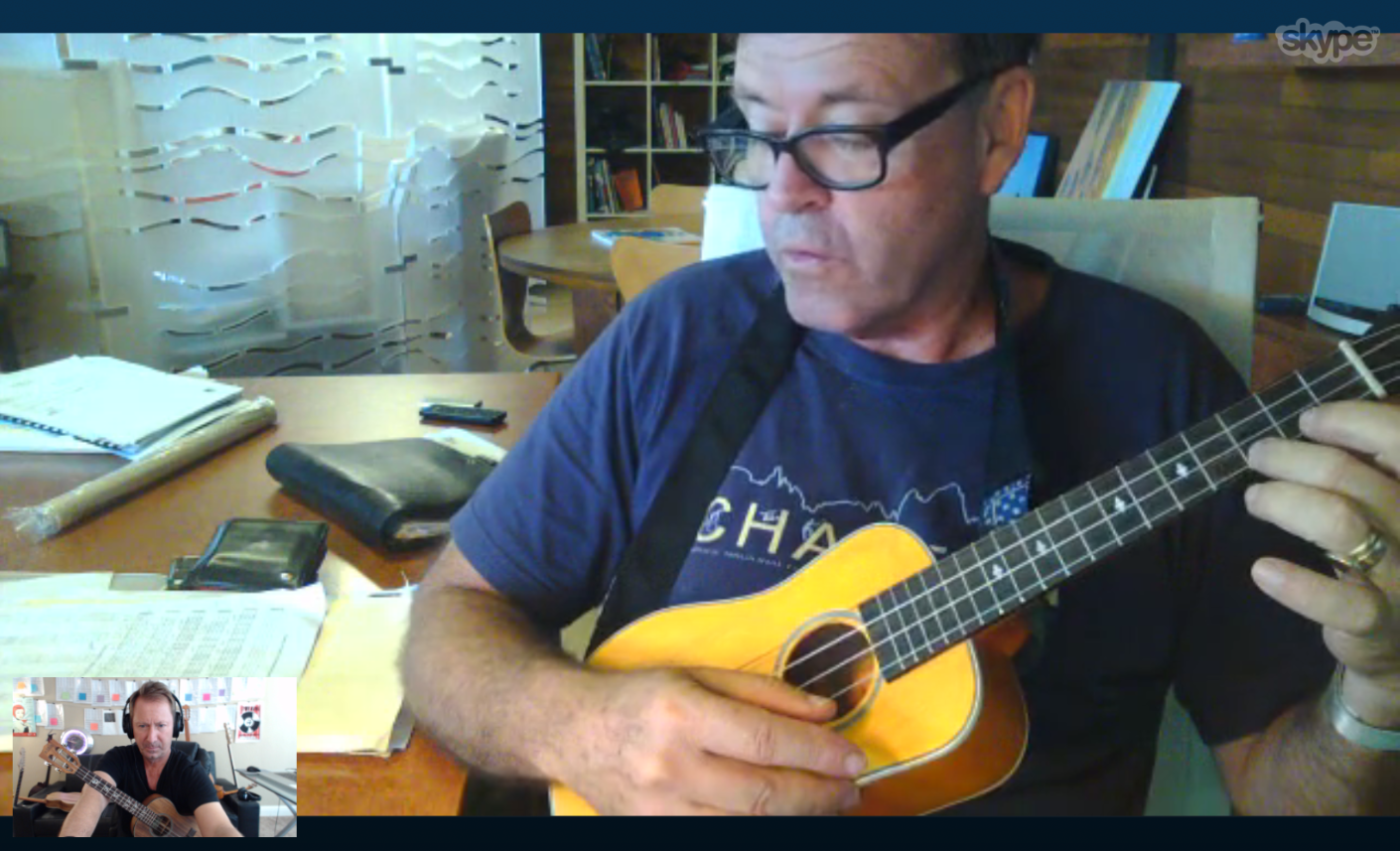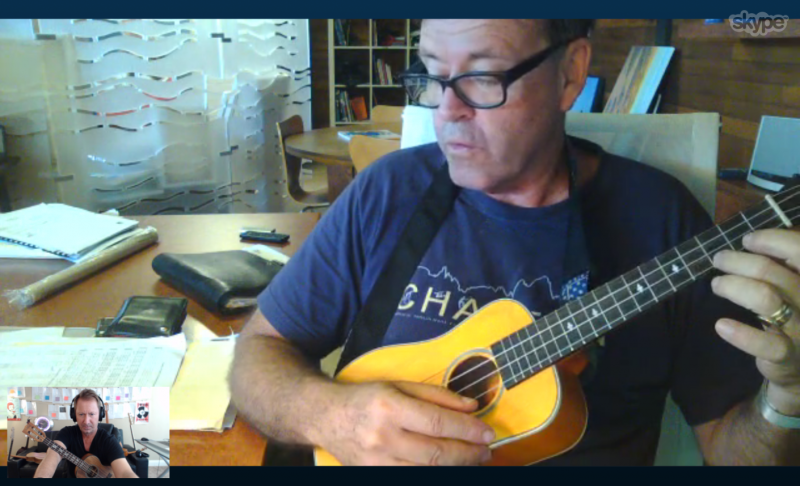 Looking for ukulele lessons?
Jeffrey Thomas teaches Skype ukulele lessons to students of all levels around the world. Whether you are a beginner, intermediate or advanced player, Jeff can help you out. He provides webcam ukulele lessons using Skype or Google Hangout which allows the student to learn at home without having to drive to and from a music store.  Skype ukulele lessons with Jeffrey Thomas are proven, effective and fun.  Jeff keeps the lessons fresh by allowing students to choose the material they want to learn.
Develop Your Skills
Students who take Skype ukulele lessons with Jeff learn many basic essential music reading skills, rhythmic studies, tablature, chord voicings etc… Jeff also works out of graded method books with his ukulele students to develop their music reading skills. Learning ukulele is usually approached as a novelty, and most students learn to read chord diagrams and tablature. This is fine but can limit the students scope or potential. Online ukulele lessons with Jeff will help the student go deeper into understanding the intricate possibilities of the ukulele and the techniques needed involved.
Custom Learning
Learning ukulele online allows the student learn from the comfort of their own home or office. Skype, ooVoo, Yahoo Messenger and Google Hangout are all free downloads and one of these programs needs to be installed on the student's computer. Beyond that all you need is a webcam and high speed internet connection and we are ready to run your first free lesson. Jeff has a every growing library of free archived ukulele songs and lessons for the student to browse on his website as well as his YouTube ukulele lessons. How about "Tiny Bubbles" by Don Ho or "The Girl From Ipanema", "Message In A Bottle" by The Police, "I Do" by Colbie Caillat. Jeff is able to arrange songs for the ukulele and prepares custom versions of the students favorites. This keeps the lessons fresh and rewarding.
So, what are you waiting for!?  Fill out the Schedule A Free Lesson form to try your free Skype ukulele lesson today.
Testimonials
Share This Story, Choose Your Platform!